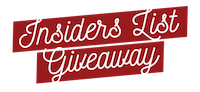 Free Tickets to
The Second City
Experience the gut-busting hilarity of The Second City by entering the Insiders List Giveaway! Fill out the form below for your chance to win 4 tickets to this can't-miss comedy hit at the Marcus Center on February 21, 2019.
This giveaway has now closed.
About the show:
In its latest laughter-inducing undertaking, The Second City takes shots at heartbreak, missed connections and the mire of human relationships. Your friends, your parents, even your blind date will find something achingly familiar to laugh at, thanks to comedy's newest generation of writers and performers…who all fit squarely into the "it's complicated" category.