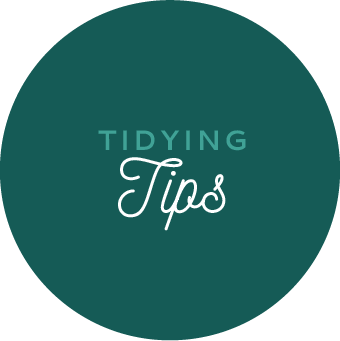 TURN BACK TIME WITH THIS EASY ORGANIZATION HACK
Sure, daylight savings time feels great in the spring when you gain an extra hour, but falling back? We're not a fan. Which is why, whenever there's a way to save a few extra minutes in our day—especially in the morning—we jump on it! Here's how we're turning back time this time:
Automate your mornings with a one-size-serves-all breakfast station! Whatever your go-to morning routine involves, you can save yourself precious morning minutes by putting the essentials together in one, convenient, organized location. Set up a coffee bar with your coffee maker, spoons, mugs, and sugar. Or create a breakfast station with bowls, spoons and cute Tupperware containers of cereal or oatmeal. If you have kids that need lunches or snacks each day, set up an easy-to-navigate area with grab-and-go snacks (think packs of Goldfish, granola bars, raisins, etc.). By placing all of the items you need together, you'll save yourself the time (and mental energy) of jetting around the kitchen—plus you're much more likely to notice when you're running low on a family favorite. Now, all that's left to do is figure out what you're going to do with all your extra time!
TEA TRAY
COFFEE BAR
CEREAL STATION
SNACK CENTRAL
Inspire Your Inbox
Get trendy tips + exclusive discounts that'll bring your home to life.