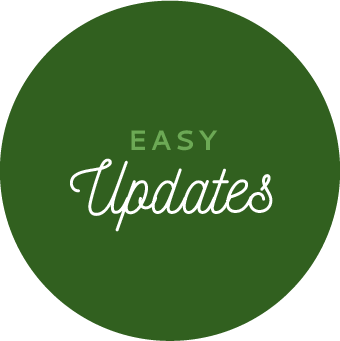 Bring Attention To Your Décor With Paintable Outlet Covers
Keep the attention on your décor and away from unsightly outlets with paintable wall plates!
Outlets, while necessary, can stick out like a sore thumb. Especially if they're placed in the middle of a statement wall or directly behind a translucent piece of décor like a vase. Luckily, these paintable wall covers make it possible to push these practical protrusions into the background where they belong! To make sure your new coverings truly do disappear, use the same brush or roller that was used on the wall behind it and apply your strokes in the same direction. Oh, and don't forget to paint the screw! Once done, it'll be the prettiest update you never did see.
Paintable Outlets Are Perfect For
Inspire Your Inbox
Get trendy tips + exclusive discounts that'll bring your home to life.