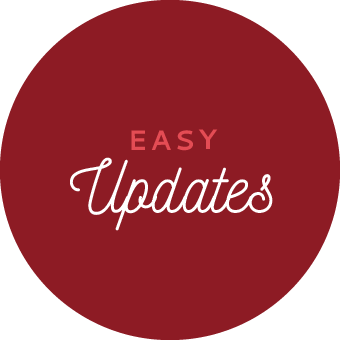 Freshen Up Your Laundry Room With These Easy Updates
You may not be able to turn laundry into your favorite chore, but you can definitely turn your laundry room into a room you enjoy.
While laundry rooms tend to get a bad rep for being bland, gray and boring, there are endless possibilities when it comes to freshening up your laundry space. Start by applying a fresh coat of paint to the walls. For a modern look, try a classic white or explore an accent wall. Next, add shelving that matches your home's aesthetic. We love the look of a chunky farmhouse shelf or a set of simple wooden shelves to add storage space for supplies or decor. Finally, add in finishing touches. Brightly lit lamps help your room feel more inviting (and less sigh-inducing), and personal touches like plants, photos or artwork help make the space feel warm and comfortable. 
How to Get The Look 
Step One: Choose a fresh coat of paint to brighten the walls

 

Step Two: Add shelving for both function and style

Step Three: Add greens, artwork or other personal design touches
Inspire Your Inbox
Get trendy tips + exclusive discounts that'll bring your home to life.