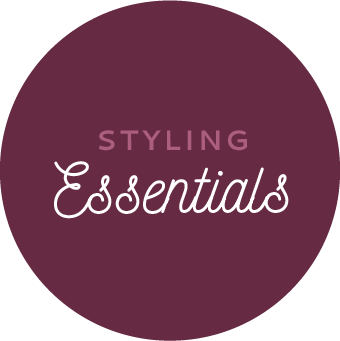 FOUR DESIGN FAUX PAS TO AVOID
From wall-to-wall shag carpeting to the countless 'Live, Laugh, Love' signs, we've all made some questionable décor decisions in our days. Design faux pas that not only make a designer's skin crawl, but they also make your space feel generic, outdated, or even uncomfortable. So, if you want to keep your space both looking and feeling great, make sure to avoid these four design faux pas:
1. Boring Art. Department-store art. Mass-produced art. We've all bought it, and we can all instantly spot it in our friends' homes. Which is kind of the point—if it's art you and a million other people have seen and hung in their home, it doesn't really add anything unique to the space. That's why we love to look for unexpected treasures at flea markets, second-hand stores, local art shops, Etsy, or even commissioning a piece of your own.
2. Fake Plants. Let's be clear: faux plants can be amazing for a room! High-quality faux plants can warm a space, add a touch of greenery, and look incredibly realistic without the work of caring for a real plant. On flip side, they can also look REALLY fake. So, to keep your space looking fresh, simply avoid cheap, fake plants that look like plastic, have unrealistic colors, or other obvious giveaways. And place the fake plants you do have in areas that are less likely to be closely inspected, like shelves that are higher up, or in the corner of a room by other, real plants.
3. Poor Lighting. Too bright? Too dim? Finding the right lighting for your space can be a challenge, but it can also make or break the mood of a room. We love choosing neutral, high quality table lamps, or adding interesting, stylish sconces to brighten a space.
4. Ignored Floors. Like lighting, floors can sometimes be an afterthought. Things like dirty hardwood, old, shaggy carpeting, or undersized area rugs can instantly make a space feel out-of-sorts. Which is why we it's important to re-finish your hardwood every 10 years, replace old carpeting, and choosing area rugs that fit your space, style and color scheme.
BORING ART
POOR LIGHTING
FAKE PLANTS
IGNORED FLOORS
Inspire Your Inbox
Get trendy tips + exclusive discounts that'll bring your home to life.