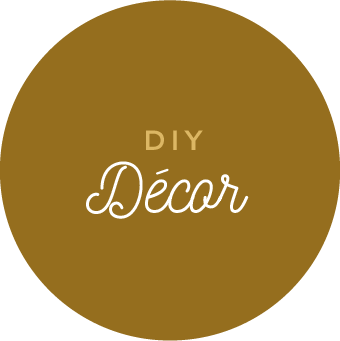 HOW TO MAKE OUR FAVORITE DIY FALL WREATH
Seasonal wreaths are a fun and festive way to keep your home looking and feeling fresh. And sure, you could buy one at your local décor store, but we're here to tell you that making your own is just as easy, more unique, and definitely more fun! All it takes is a few seasonal sprigs, a bit of leather, and a wreath base to give fall a fabulous welcome!
First, you'll need to gather your supplies: a few faux flowers & sprigs, a spool of brown leather lace for wrapping the wreath, a bit of black leather for wrapping the bouquet, the actual Styrofoam wreath itself, a can of black spray paint, and a hot-glue gun to hold everything together! Once you have your supplies, find a suitable workspace, and lay some newspaper down. Now, you're ready to get creative! Start by spray painting your wreath. Once dry, carefully wrap the brown leather around the wreath, dabbing hot glue as needed to hold the leather in place. Now that your wreath is wrapped, it's time to make the bouquet. Arrange your faux foliage into a double-sided bouquet, with all of the stems towards the middle. Finally, secure your bouquet to the wreath with your black leather, hang it up on your door, and get ready to field a ton of compliments from your friends and family this fall!
STYROFOAM WREATH
BROWN & BLACK LEATHER
FAUX LEAVES, BERRIES AND/OR FLOWERS
HOT-GLUE GUN
Inspire Your Inbox
Get trendy tips + exclusive discounts that'll bring your home to life.