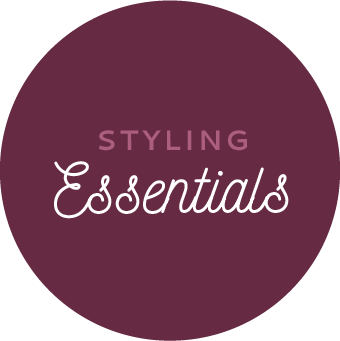 FIVE MUST-HAVE FABRICS TO COZY UP YOUR HOME
The urge to cozy up with a book under a soft, flannel throw blanket is at an all-time high these days. There's just something about fall that makes us want to fill our homes with soft, warm textures. Thankfully, you can create a cozy, sweater-weather haven in your home with just a few fall fabrics! Here are our five favorites:
Velvet, leather, fur, flannel and boucle—think knotty blankets, fur pillows, flannel table runners and splashes of boucle or leather! The question is, how do you incorporate these fall fabrics into your home? Easy! Textiles are everywhere this year, and it's never been simpler to find them and add them to your decor. We love the look of dramatic velvet curtains for a big impact, or a trendy (and super functional!) leather ottoman in your bedroom or living room. Adding textiles to your home can be as simple (and budget friendly) as arranging a flannel infinity scarf on a shelf or mantel in your living room, or buying a few faux fur or boucle pillow covers to dress up throw pillows on your sofa.
SOFT VELVET CURTAINS
RUSTIC LEATHER OTTOMAN
FAUX FUR PILLOW COVERS
FLANNEL BLANKET SCARVES
BOUCLE THROW BLANKETS
Inspire Your Inbox
Get trendy tips + exclusive discounts that'll bring your home to life.