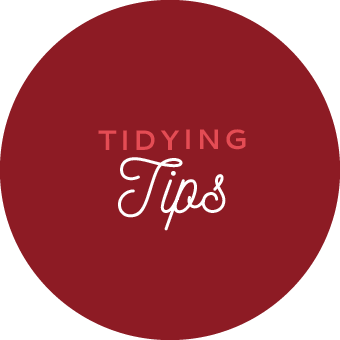 SAVE TIME BY ORGANIZING YOUR CLOSET WITH THE COLOR-BLOCKING METHOD
Whether it's to savor that cup of coffee just a little bit longer, steal a few extra kisses from the kiddos, or to simply make it to work on-time, you can never have enough time in the AM. And, if you take advantage of the color-blocking organization method in your closet, you can reclaim some of that much-needed morning time! Here's how it works:
If you're anything like us, when you're getting dressed you look for certain styles or colors to complete a look. For example, you might love wearing your bright blue pants with a long white tee, or your favorite cropped jeans with a stretchy black shirt. To make your morning outfit creation routine quicker and easier, organize your closet and drawers by blocking together clothes of the same color and style! Black shirts with black shirts, denim with denim, tanks with tanks. This will help you find what you're looking for much more quickly and with less stress—giving you a few extra, much-deserved minutes in the morning to do whatever it is you desire.
GATHER YOUR ATTIRE
ORGANIZE BY TYPE
BLOCK BY COLOR
ENJOY YOUR EXTRA TIME
Inspire Your Inbox
Get trendy tips + exclusive discounts that'll bring your home to life.