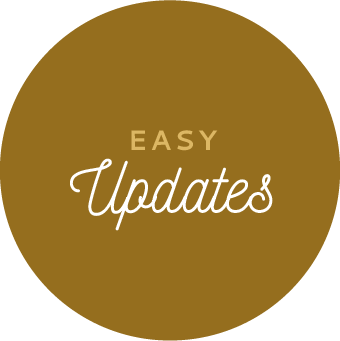 Light Up Your Room
Light up your room (and your new year!) with a brand new lamp, stylish lamp shades or mood-setting bulbs. You'll be shocked how different your space can look with the simple addition of a fresh lamp shade or light fixture.
Consider adding a fresh table lamp to your living room or bedroom. We love the look of these neutral ceramics or these classic recycled glass table lamps. Ready to swap an outdated shade for something bold? Try adding a touch of texture to your space with these velvet shades. Finally, don't forget to consider the light bulbs you use in your fixtures – from trendy Edison bulbs to ambiance boosting bulbs, you can make a big impact from the inside out.
How to Light Up Your Room:
Freshen up your room with a new table lamp that complements your colors and decor

 

Try adding a lamp shade in a fun color or texture

 

Use stylish and/or mood-setting light bulbs to boost your mood and aesthetic

 
Inspire Your Inbox
Get trendy tips + exclusive discounts that'll bring your home to life.