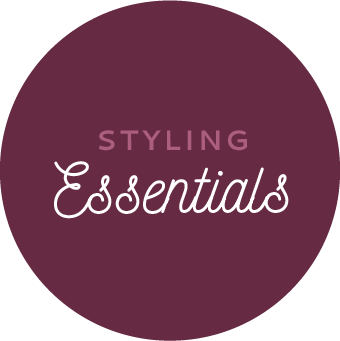 Warm Up Your Fall Tablescape With This One Fabric
Blanket weather is on its way! Make your dining space a place to rest and relax at the end of the day with a snuggly, oh-so-cozy tablescape. It's easy! Just grab an item in this year's must-have fabric for fall: faux fur. By adding a touch of fur to your table, you'll be dining snug as a bug in no time.
Adding fur to your table is incredibly easy and makes an instant impact on the feeling of your room. Whether you use a store-bought fur runner or repurpose a fur scarf from your closet, fur will warm your room, add texture to your table, and take your décor from fall to winter with ease. To get the look, start by laying (or layering) your fur down the center of your table to create a soft, textured focal point. Next, add in décor from nature (think pinecones, colorful leaves, branches or even evergreen!) to layer on your fur runner. For a final touch of elegance, use mood lighting to finish your tablescape. Choose candles of varying heights, small lanterns or fairy lights to add ambience to your space and accentuate your fur centerpiece.
Get the Look With These Simple Steps
Use fur to create a runner in the center of your table
Add in décor from nature (or the store – we won't tell!)
Use mood lighting for ambiance
Enjoy all season long!
Inspire Your Inbox
Get trendy tips + exclusive discounts that'll bring your home to life.