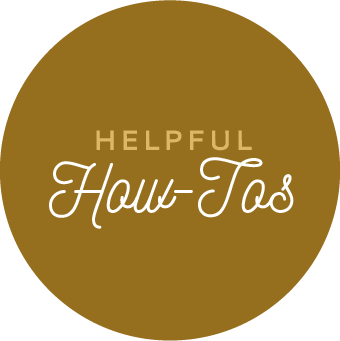 5 Ways to Create a Warm & Welcoming Guest Room
We've all been a houseguest at some point, and there's nothing better than staying in a home that feels like…home! Give your guests a warm, welcoming place to land with this simple, easy-to-assemble list of items.
To begin, give your guest room a breath of life with a houseplant (or 2!). While we love faux plants, they can get neglected and dusty in a guest room. Try a low-maintenance option instead of an artificial one.
Step 2: layer the bedding with a variety of blankets to offer extra warmth if needed, and to create a visually appealing place to snuggle in for the night.
Step 3: offer a place for suitcase and/or clothing. If your room has closet or drawer space, let your guests know, otherwise offer a small table or suitcase rack to help guests stay organized and comfortable during their stay.
Step 4: gather a basket of must-have items for your guest during their stay. This could be shampoo, soap, brochures of the local area or hand lotion.
Step 5: leave a few curated drinks and snacks in their room. Think bottled water, wine and a few small treats.
With a small amount of effort, your guests will feel loved, welcomed and 100% at home! Enjoy!
Create a Cozy Guest Room with These 5 Tips
Plants
Cozy Bedding
Space for Clothing
Basket of Necessities
Drinks and Snacks
Inspire Your Inbox
Get trendy tips + exclusive discounts that'll bring your home to life.