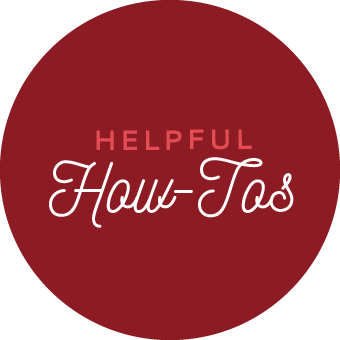 Create the Sweetest Hot Cocoa Station in 3 Steps
Forget coffee stations, this fall there's nothing sweeter than your very own hot cocoa bar! Hot cocoa is the perfect crowd pleaser, the best match for chilly evenings and the tastiest drink to dress up with treats, flavors and syrups. YUM! You can assemble your own cocoa bar with an hour and a quick trip to the store– and you'll be ready to sip sweet chocolate all season long!
To build a hot chocolate station, start from the beginning: cocoa. Choose your favorite brand, mix your own batch, or gather a few varieties (Sea Salt Caramel?! Peppermint?!). Next, gather your favorite sipping mugs. We love these for keeping your hands warm as you sip and the elegant see-through style. Whatever you choose, find a small corner of your counter, console table or island to start assembling your "station". Set out your mugs and cocoa (bonus points for using glass canisters or other decorative containers for your cocoa!). Once you've got the cocoa and mugs, it's time to get creative with toppings. Try mason jars of peppermint sticks, or a small bowl of chocolate chips. Do you love flavored coffee? Try adding syrup to your cocoa! Flavors and toppings help make your cocoa feel like an extra special treat. Enjoy!
How to Create a Hot Cocoa Cart
Mugs
Flavors & Toppings
Cocoa!
Inspire Your Inbox
Get trendy tips + exclusive discounts that'll bring your home to life.