Live Beautifully Without Worry.

At Nonn's, it's easy to live beautifully without worry thanks to Karastan SmartStrand Forever Clean carpets. You see, SmartStrand Forever Clean carpets are the only carpet with permanent built-in stain and soil protection that won't wash or wear off. This means you get the highest level of beauty and softness with exceptional durability that preserves the style and appearance of your carpet. And, even if you do have to clean it, you can breathe easy because SmartStrand Forever Clean is 3x easier to clean than other carpets, thanks to its built-in stain protection. Plus, you won't have to worry about it losing any of its durability—SmartStrand Forever Clean carpets are made to last.

Visit one of our showrooms and let our friendly designers help you find the perfect Karastan carpet for your home. You'll love the silky-soft Karastan carpet—and the lifetime stain protection that comes with it.
Visit the Nonn's Showroom nearest you to see and feel the carpet that offers the highest level of beauty, comfort and performance available.
Madison: (608) 824-1092
Middleton: (608) 836-8833
Menomonee Falls: (262) 255-1400
New Berlin: (262) 446-6810
See what Karastan Carpet customers have to say:
"My dog got into a large bag of M&M's while we were out and I came home to a rainbow of colors on my new carpet…10 minutes, a washcloth and some warm water later there was no sign of the M&M dye."
– SmartStrand Customer Egico
"My 5-year-old has taken to roller skating on it and even that hasn't damaged it. We never intended this to be a forever carpet, we just wanted it to last until our second child passed the toddler years…."
– SmartStrand Customer Pkovo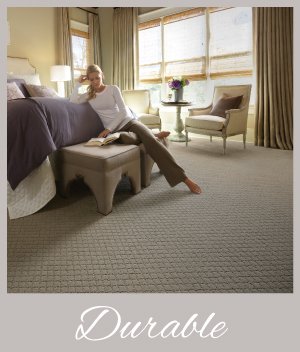 SmartStrand Forever Clean contains a unique "kinked" fiber molecule created to resist matting and crushing. This means that the fibers bounce back from pressure, keeping your carpet beautiful and soft for years to come.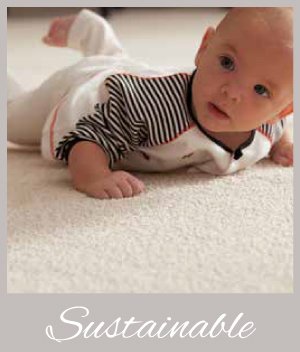 Because SmartStrand Forever Clean is made with materials that are renewable and plant-based, we use less limited natural resources to create it and thus reduce our energy consumption during manufacturing. So you don't have to compromise the health of our planet to have the durability, softness and beauty you want in a carpet.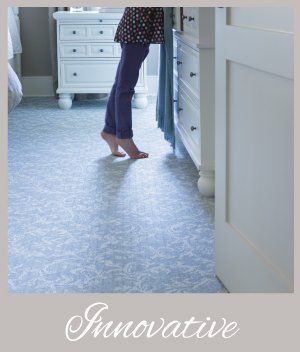 SmartStrand Forever Clean carpet prevents stains because it contains Nanoloc™ Spill Shield, which covers the fibers completely and locks out soils and spills. This makes it the easiest carpet to clean.
Why stop at just carpet?
Let's Create A Home You'll Love.
At Nonn's, we want to help you create a home you love. We want to fill it with personality, with style, with life. And we have everything you need to make that a reality—from complimentary design services and immersive showrooms, to the latest kitchen, bath, and flooring products, you can find everything you need right here.
Nonn's is the place for home inspiration & improvement. Our 30+ year commitment to offering best-in-class products, competitive prices and unmatched service has made Nonn's one of Wisconsin's favorite places for both home inspiration & home improvement. In fact, Nonn's has been voted the #1 retailer of flooring, appliances, countertops, and home improvement products by Wisconsin residents for the last 12 years running. So, whether you're in need of a total living room makeover, a quick carpet refresh, or just some good old fashioned inspiration, visit the Nonn's showroom nearest you—we'll help you create a home you'll love
Stylish Inspiration
For A Home You'll Love
One of the first things people notice about your home is the flooring. That's why we offer so many varieties.
Whether you're searching for versatility, durability, effortlessness, or classic beauty, somewhere in our showroom is the perfect floor at the perfect price. For flooring style tips and exclusive discounts, sign up for the Nonn's Insiders List!