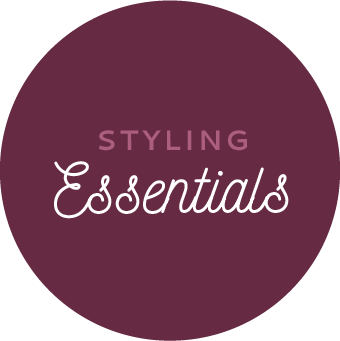 WASHROOM ELEGANCE MADE EASY: JUST ADD VELVET
When it comes to washrooms, elegance isn't usually the first thing that comes to mind—practicality typically takes priority. Which is why we love velvet shower curtains so much! They add instant elegance and authentic comfort, making you feel like a member of the royal family every time you step out of the shower.
Velvet is luxurious. It's soft and sensual. It's deep, dramatic, and daring. And if you drape it around your shower, your washroom instantly becomes one of the most stunning and comfortable spaces in your home! When it comes to selecting the color of this luxurious material, we often gravitate towards the most opulent options: deep purple, royal blue, or forest green. And if you want to give those stunning hues a luxurious partner, pair them with a few gilded fixtures or a gold shower curtain rod! Whatever level of luxury you land on, though, one thing is certain: with a velvet shower curtain hanging in your washroom, elegance will always be at your fingertips.
3 Paths To Washroom Royalty:
Inspire Your Inbox
Get trendy tips + exclusive discounts that'll bring your home to life.