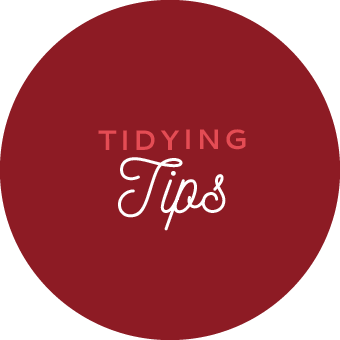 REVAMP YOUR HOME OFFICE WITH A MAKE-UNDER
Whatever your interior aesthetic, you want your at-home workspace to feel fresh and functional—with a splash of style, of course. The trick to finding that balance? A "make-under"! Here's how to take your space from workable to lovable, with less:
Make-unders are all about simplifying (clutter) and amplifying (style). Start by clearing off your desk and emptying your drawers entirely. While it may feel counterproductive, starting from a clean slate will save you so much time down the line. Once you have your work area clear of all the clutter, it's time to decide what stays and what goes. Keep: essential work documents (obviously), anything you use on a daily basis, and 2-3 personal items, like photos or artwork. Purge: anything and everything, from old papers to receipts, inkless pens to unused tape dispensers. If you've got built-in cabinetry in the room, store some of the extra items that don't belong on a desk inside. In the end, you should have as little as possible on your actual work surface. Once you've got your space cleared & clean, add a cute box for the leftover odds and ends, a small plant or two, and a few curated accessories that'll make it feel personal and look pleasing.
MAKE-UNDER TIPS
CLEAR THE CLUTTER
PURGE THE PURPOSELESS
FIND A HOME FOR WHAT REMAINS
FINISH WITH FLAIR
Inspire Your Inbox
Get trendy tips + exclusive discounts that'll bring your home to life.