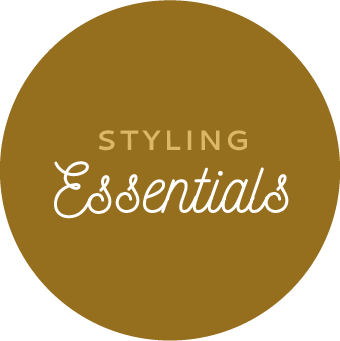 RETRO STYLE TIPS FOR ANY ROOM
Retro style has seen a major resurgence in interiors this year, and for good reason. Whether it's furry fabrics, funky furniture, or simply bolder colors, vintage elements can add a dose of stylish flair in just about any room in the home. Here's how to bring them back with style:
Retro style is all about creating a sense of whimsy; it's meant to reintroduce fun into a space. So, let's have some fun with it! If you've got a room with a relatively plain palate, try adding a sunny yellow wall, introducing some bright geometric wallpaper, or laying down a colorful area rug. Next, start infusing some classic retro textures, like wicker! Wicker is practically the currency of retro style, and you can cash in on it just about anywhere. Add a wicker chair to your patio, a wicker basket to your bathroom, or a wicker shelf to your bedroom—whatever room you wicker, it'll instantly give the space a chic vintage vibe without much effort. Then, for the final retro touch, bring macramé back into the foray! Macramé is a versatile and hip fabric style that will give any room peak retro vibes in a flash. Fill a dull wall in your family room with an artistic macramé wall hanging, or string one of your favorite plants up in a suspended macramé plant holder. As long as you like how it looks (and you have fun doing it), we'd consider it a retro-style success!
HOW TO GO RETRO:
BRIGHT, BOLD COLORS
GEOMETRIC WALLPAPER
WICKER, WICKER, WICKER
MACRAMÉ FOR DAYS
Inspire Your Inbox
Get trendy tips + exclusive discounts that'll bring your home to life.