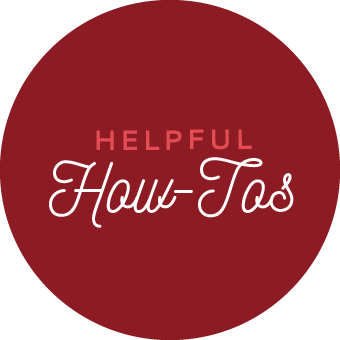 Create Your Own Sweet + Spicy Stovetop Potpourri
​​​​​Is there anything better than the cozy aroma of simmering fruit and cinnamon? These instructions for homemade potpourri are great to use now and in the colder months to come. Design isn't always visual–this stovetop fragrance will make your home smell divine and ease you gently into the winter months ahead! Best of all? It's a breeze to make – you probably keep a bunch of the items in your fridge and cupboards already.
First, fill a large pot with water and set it on your stovetop. Next, slice up a variety of fragrant fruits: oranges, lemons, limes or apples are all great options. Throw these into the pot. Finally, toss in a few handfuls of cranberries, 4-5 cinnamon sticks, and 2 tablespoons of cloves. Optional extras: some sprigs of fresh herbs (we love rosemary) or a splash of vanilla or orange extract. Let the pot of water, fruit and spices come to a boil, then reduce heat to let your potpourri simmer and the scents flood your home. Pro Tip: Pour your potpourri into a mason jar, tie a ribbon around the top, and set out as decor or gift it to a friend! 
How to make your own stovetop potpourri:
Fill a large pot with water

 

Toss in sliced fruits, including green apples or citrus

 

Add in whole cranberries, cinnamon sticks and cloves

 

Let the pot simmer on your stove, filling your home with fragrance!

 
Inspire Your Inbox
Get trendy tips + exclusive discounts that'll bring your home to life.