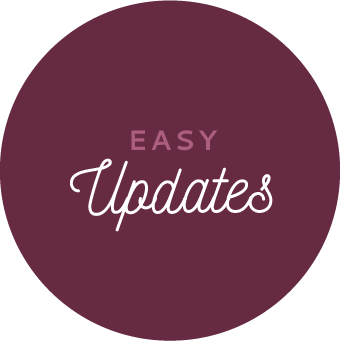 Trick Your Space Into Feeling Bigger
When it comes to small rooms, there's only so much space to work with. Choosing the right furniture for your space, the right color for the walls or the right rug for the floors are all important factors to consider. But our number one hack for making small rooms appear magically bigger? Look up.
By incorporating vertical elements into your small space, you'll pull the eye upwards, making the room feel much more spacious and airy. In a bedroom, consider adding a canopy to your bed or raise your curtain rod closer to the ceilings. In the living room, try adding a tall faux tree in the corner, or an oversized piece of artwork on the walls. For small kitchens, you might add vertical shelving to house mugs or spices, or a statement chandelier above your table. All of these vertical additions will take the focus off the limited floor space or tight walls, and create the illusion of a much bigger, less crowded room.  
Create the Illusion of Space in Your Smallest Rooms:
Incorporate vertical decor, such as faux trees

 

Try adding tall pieces of furniture or vertical shelving

 

Raise your curtain rods

 

Add statement lighting

 
Inspire Your Inbox
Get trendy tips + exclusive discounts that'll bring your home to life.