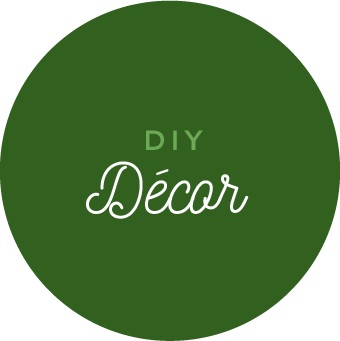 CREATE INDUSTRIAL-STYLE FLOATING SHELVES IN JUST AN AFTERNOON
Why spend your hard-earned money on chintzy shelves when you can make your own super-stylish, industrial ones in just an afternoon? All it takes is a little lumber, pipe fittings, and some hardware to craft these floating beauties.
Ok, let's start with the supplies: for the lumber, you'll just need one, full length (12' x ¾" x 8") board that you can cut into separate pieces—we love the look of cedar, but any type of wood will do. You'll also want a bit of sandpaper to soften the edges, and some stain or lacquer to give the shelves character. As for the pipe fittings, galvanized or black steel is our go-to because they give the shelves a more modern, industrial look. You'll need two per shelf, each of which should be the same length as the shelf width (8 inches in our case), as well as the matching caps, flanges, and wall anchors. Once you have your materials, you'll need to cut your wood to size (24 inches is a good length). If you don't own a saw, you can have the boards cut at your local lumber store. Next, sand the edges of your board to smooth them create rounded corners. Once your boards are smooth, paint or stain them the color of your choice. While the boards dry, screw on the pipes and fittings, set the (dry) boards onto them and voila: you've got your very own floating shelves!
WHAT YOU'LL NEED:
LUMBER
ANCHORS & SCREWS
Inspire Your Inbox
Get trendy tips + exclusive discounts that'll bring your home to life.