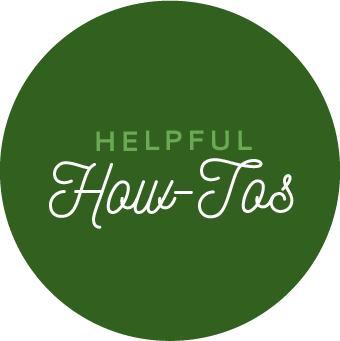 FILL YOUR KITCHEN WITH FLAVOR BY CULTIVATING AN INDOOR HERB GARDEN
Fresh parsley for your pasta, rich basil for your caprese salad, tangy cilantro for Taco Tuesday—with a fresh herb garden growing right on your kitchen counters, the delicious possibilities are endless! Plus, cultivating one is incredibly easy, healthy, and even a little fun. Here's how:
Indoor herb gardens don't just fill your favorite dishes with flavor, they fill your kitchen with wonderful scents and natural style! It doesn't matter if your thumbs are completely green or if you can't seem to keep a succulent alive, indoor herb gardens are extremely low-maintenance and thrive in most kitchens. All you need are a few easy-to-grow herbs like basil, parsley, sage or cilantro; a few cute pots filled with potting soil; and a relatively sunny spot in your kitchen! Once you've gathered your little garden starter kit, tuck your seeds into their new homes, keep them moist (but not soaked), and make sure they get plenty of vitamin D. Next thing you know your kitchen will be filled with wonderfully fresh flavor and style!
Choose Your Herbs
Pick Out Planters
Plant Your Seeds
Water Occasionally
Enjoy Often
Inspire Your Inbox
Get trendy tips + exclusive discounts that'll bring your home to life.