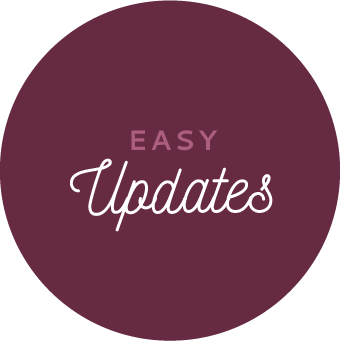 MIRROR TRICKS TO MAKE YOUR BEDROOM LOOK BIGGER & BRIGHTER
Mirrors are having a moment. Round mirrors, floor mirrors, boho chic mirrors, the list goes on and on. And we understand the love—mirrors are functional, versatile and, with the right placement, have the power to make any room look bigger and brighter. Our favorite room for this magic mirror trick? The bedroom!
Before we get into how a well-placed mirror can transform your space, let's address the elephant in the bedroom: the vanity dresser with the attached mirror. If you have one, now might be the perfect time bid it farewell (the mirror, at least). Because, while they were all the rage in the 90s, having these two handcuffed to each other really restricts what you can do with the space. Instead, replace that dresser mirror with a cool macrame wall hanging, some framed art, or even a smaller, free-floating mirror.
Once that area is feeling balanced, it's time to bring in bigger, brighter mirrors! The most magical of them all? Tall leaning ones! Tall mirrors draw the eye upward, which creates the illusion of taller ceilings and a larger room. We love leaning one of these tall, slender beauties in the corner, but they'll have the same effect anywhere you place them as long as there's a bit of light trickling in. Now, if you want to make your bedroom feel even bigger and brighter, the next logical step is a stylish mirror wall! Mirror walls are not only insanely trendy, they light up the space like none other. The best part? You can find mirrors in practically any interior design style: boho, modern farmhouse, romantic, you name it. As long as they reflect your unique style, you'll be set.
MAGIC MIRROR TIPS
RETHINK YOUR VANITY MIRROR
LEAN ONE IN THE CORNER
MAKE A WALL OUT OF THEM
REFLECT YOUR UNIQUE STYLE
Inspire Your Inbox
Get trendy tips + exclusive discounts that'll bring your home to life.