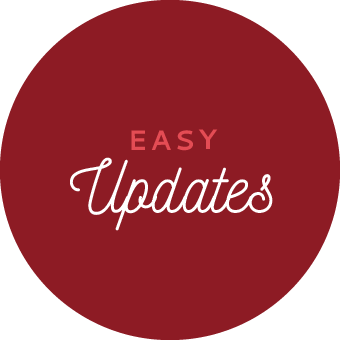 Give your stairway a pick-me-up
Stairs get a lot of use, but not always a ton of attention. That's why making one update to your stairway can have a BIG impact – and if you're handy, you can even do it yourself! Whether you go the DIY route or call in the pros, installing an eye-catching, patterned stair runner will add texture, style and warmth to the often-neglected stairway.
The main thing to consider as you choose your runner is the wow-factor. Does the runner draw your attention? Does it complement your current décor? We love runners with geometric shapes, animal print and lots of color. Next, consider whether the lines or designs repeat, which will come in handy as you try to match up the edges on your stairs. Avoid rugs with a border, which will make matching up lines much trickier down the road! Next, consider the material. You'll want something highly durable (particularly if your stairs get heavy usage). Think wool, or a rug made for the outdoors, which will be built to stand harsher conditions. Finally, consider the color of your runner. Darker colors will camouflage dirt better and will be less likely to show stains.
How to Choose a Runner for Your Stairway
Patterns are key. Try repeating patterns or lines to simplify installation
Choose a durable material that can handle heavy traffic, pets or kids
Pick a color that fits your style, but will disguise or hide dirt and stains
Inspire Your Inbox
Get trendy tips + exclusive discounts that'll bring your home to life.