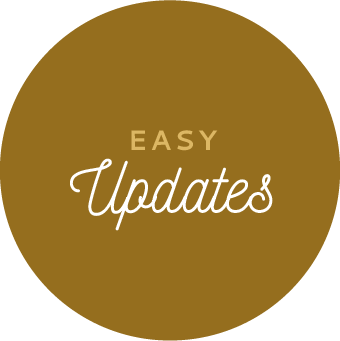 Add A Stunning Pop Of Color To Your Space With Multi-Colored Lightbulbs
Welcome an unexpected pop of color into your space by trading in one of your traditional light bulbs for beautiful colored ones!
Colored lightbulbs add the same striking vibe as a neon sign, but for a fraction of the cost and none of the hassle. You can even change the color of the light to match your mood with a simple push of a button thanks to these multi-colored options—or, even better, control the color with your voice with these smart Wi-Fi bulbs! Try this stylish lighting twist in your entryway, or out on your porch, where décor moments are precious and square footage is sparse. And if you want to make your entrance even grander, lay down a bright, white area rug right underneath and watch the colors come to life.
Bringing Lights To Life
Take Out The Traditional
Twist In The Colorful
Bring It Into The Entryway
Lay A White Area Rug Underneath
Watch The Colors Come To Life
Inspire Your Inbox
Get trendy tips + exclusive discounts that'll bring your home to life.