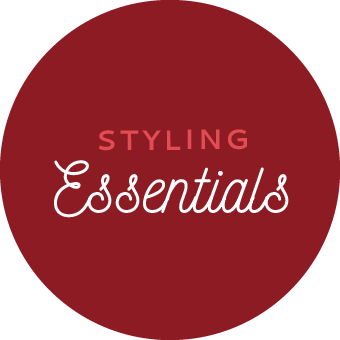 The One Thing Every Entryway Needs
If there's one thing that every entryway needs, it's adequate seating. We all need a place to sit down and take a load off while we take off our shoes. What most people don't know, though, is that entryway seating isn't purely practical—it provides the perfect opportunity to wow your guests with your brilliant sense of style! So, let's level up our entryway seating and make your home's first impression a stunning one:
The first step to selecting the right entryway seating is to figure out exactly how much space you have to work with. As we always say: measure twice, buy once. If you're stuck with a smaller entryway, worry not—you can still make a massive style statement with a smaller chic chair, stool or bench! And, if you have the room, we love placing a small quirky side table next to it as well. Now, if your space is blessed with a more spacious entryway, the foyer is your oyster! You could place two distinctly different types of chairs on either side of a console table (we love garage sailing these). You could make a splash with a bold navy bench or go for a rustic chic vibe with a farmhouse bench. Or, you could go all out and add some built-in cubbies with accompanying storage benches! As long as it reflects your brilliant sense of style, we're confident both you and your guests will love it.
STYLISH ENTRYWAY SEATING
Rustic Farmhouse Bench
Woven Rope Stool
Dip-Dyed Stools
Quirky Side Table
Distinctly Different Chairs
Inspire Your Inbox
Get trendy tips + exclusive discounts that'll bring your home to life.