Nonn's Wins Big at ADDY Awards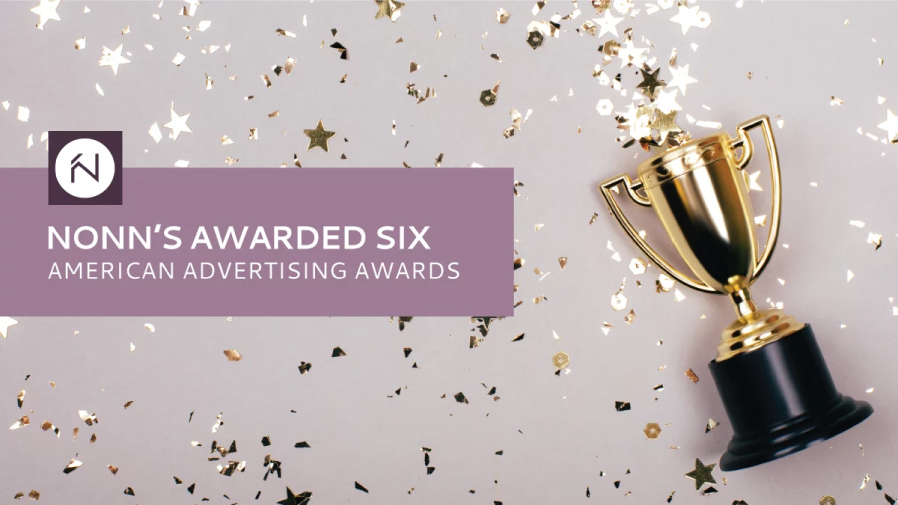 Nonn's Wins Big at ADDY Awards
April 28, 2022 –Madison, Wisc., Nonn's work with Pop-Dot has once again won multiple ADDY awards for their creative excellence in advertising. The ADDY awards, presented by the American Advertising Federation, reward and recognize top advertising campaigns across the country. This year's campaigns received five awards for strong messaging, engagement, and visuals.
"We're incredibly proud of the work we've done with Pop-Dot" said Kelly Lehr, President of Nonn's. "Positivity has always been a core value at our company, and after all the stress and negativity the world has faced in the past few years, we decided to bring that positivity to the forefront with this "Moments"campaign. It was a fun project to work on, and we've loved seeing the impact it's made on our community—we even have people calling into our showrooms just to share how much they love seeing these spots throughout their day. I mean, it doesn't get much better than that."
This year's "Moments"campaign won two ADDY awards, including gold in the highly competitive Cross Platform Integrated Advertising category and Film, Video, and Sound. Additionally, "Insiders List" took home two golden ADDYs and one silver. The success of this year's marketing campaigns comes as no surprise, as Nonn's has become known for its engaging and informative outreach that builds customer relationships. You can watch this year's TV campaign "Moments" here, and you can learn more about the Nonn's Insiders List, here.
Nonn's has been a trusted source for kitchen, bath, and flooring products in Wisconsin for over 35 years. Its expansive selection of countertops, cabinets and appliances make it the go-to for homeowners looking to create their dream home. Aside from their award-winning advertising and wide array of products, Nonn's also has four immersive showrooms and complimentary design consultations to help homeowners create spaces as unique as they are.