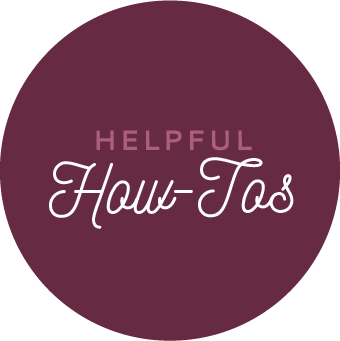 5 SELF-CARE ITEMS YOU NEED IN YOUR HOME
Between work, laundry, and the other hundred things on your to-do list, it can be hard to carve out some 'me-time' time in a day. That's why it's so important to have a self-care starter kit on-hand! That way, when that 'me-time' moment finally does arrive, you'll be able to kick back and relax in an instant. From bathrobes to bath bombs, these are the 5 items you need in your self-care starter kit:
1. Candles. Lots of candles. These flickering beauties relieve stress in an instant and fill the room with wondrous scents. When you're ready to fire yours up, just make sure to turn the lights way, way down.
2. Your favorite drink. It could be hot tea, it could be hot chocolate, it could be a hot toddy—if it fills you with joy, fill your cup to the brim with it.
3. A fluffy robe or snuggly blanket. This is a self-care must-have. Nothing takes you out of the day-to-day and puts you in a realm of relaxation like a soft, warm robe against the skin. Get some slippers to match to make it even easier to slip into something more comfortable.
4. Bath bombs. There's nothing quite like climbing into a cloud of softly scented bubbles atop a tub of steaming water. Keep a couple (or a dozen) of these on-hand in case of a self-care emergency.
5. Pretty greenery. Bring in a hanging plant, a vase of fresh flowers or another burst of greenery to make your space feel extra special. And if you've already got a bath drawn, sprinkle a few flower petals in the tub to turn it into the self-care routine of your dreams.
SELF-CARE STARTER KIT
FLUFFY ROBES
DELICIOUS DRINKS
SCENTED CANDLES
PRETTY GREENERY
BATH BOMBS
Inspire Your Inbox
Get trendy tips + exclusive discounts that'll bring your home to life.