Nonn's Backs Local Builders with 5th Exclusive Sponsorship of MABA Parade of Homes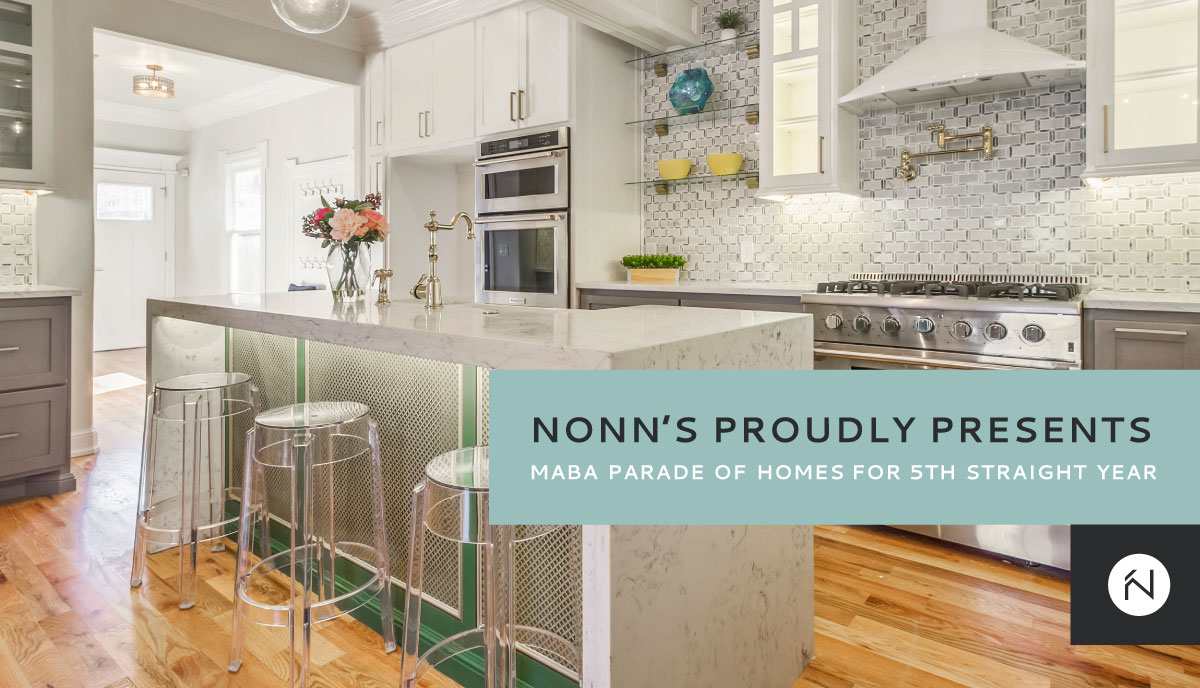 Nonn's Backs Local Builders with 5th Exclusive Sponsorship of MABA Parade of Homes
May 2019, Middleton, WI This June the Parade of Homes returns to Madison, and Middleton-based retailer Nonn's has stepped forward as the Exclusive Sponsor for the 5th consecutive year. The Parade of Homes is a highly-esteemed showcase for many of the most talented local builders, and a source of inspiration for the thousands of attendees.
"Every year MABA showcases the amazing work of local home builders through events like the Parade of Homes, and every year we jump at the opportunity to be involved," said Adam Nonn, CEO/President of Nonn's. "We take great pride in being the Exclusive Sponsor for the Parade, because it enables us to support not only the individual builders who participate, but the Madison building community as a whole."
Each home on Parade features a number of Nonn's products, including flooring from tile to carpet to wood, custom-built cabinetry, granite and quartz countertops crafted at Nonn's own fabrication facility, and appliances that bring dream kitchens to life.
In addition to their continued sponsorship of the Parade, Nonn's has been an active member in the Madison building community for the past three-plus decades. This year, Nonn's was named "Star of Madison" in four separate categories by WI State Journal readers, as well as a "BRAVA Fave" by readers of BRAVA Magazine.