Nonn's Achieves Stardom for 9th Consecutive Year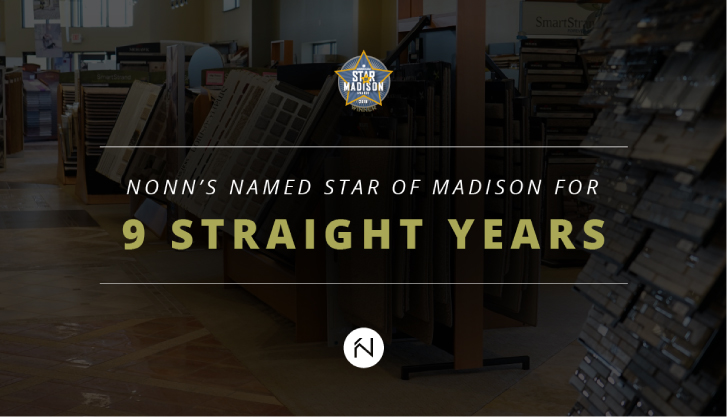 Nonn's Achieves Stardom For 9th Consecutive Year
August 2018, Madison, WI: Middleton-based interior design and kitchen, bath and flooring products retailer, Nonn's, has just been named a "Star of Madison" for the ninth consecutive year. A local favorite, Nonn's will be receiving not one, but four Star of Madison awards this year—one for each of the four categories in which they were nominated: Home Improvement Retailer, Marble/Granite Retailer, Flooring Retailer and Appliance Retailer.
The Star of Madison Awards recognize Madison's most valued people, places and businesses each year. The winners are determined by the number of votes cast by citizens of Dane county, Wisconsin State Journal readers, madison.com viewers and beyond.
We caught up with Nonn's CEO, Adam Nonn, after the announcement, "We're incredibly honored and humbled by the support that the city of Madison shows us, year-in and year-out. To be voted Star of Madison for nearly a decade straight, and to win in every category, is something truly special."
Nonn's has been recognized by the awards program for nine consecutive years, but this is the second time the retailer has received the "Gold" Star of Madison Award in all four categories.