NONN'S BRINGS HOME TWO GOLD "BEST OF MADISON" AWARDS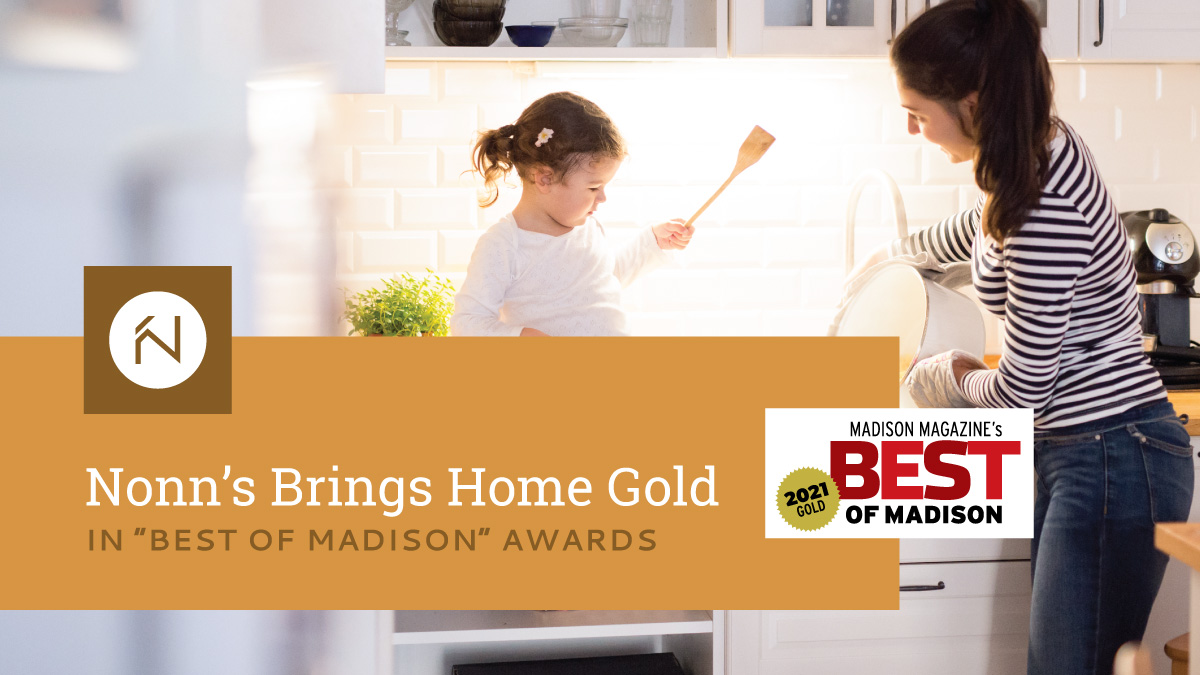 NONN'S BRINGS HOME TWO GOLD "BEST OF MADISON" AWARDS
July 22, 2021 – Madison, Wisc., Madison Magazine's "Best of Madison" awards showcase the area's top rated businesses and services. This year's contest honored Nonn's with two Gold awards recognizing its outstanding work in the following categories: Kitchen & Bath Design and Flooring Retailer.
"The Best of Madison awards are voted on by our local community, which makes this honor incredibly meaningful to our team," said Adam Nonn, President and CEO of Nonn's. "We will continue striving to meet the needs and expectations of our customers each day and we know the relationships we've built are the backbone of our success."
Nonn's was founded over 35 years ago and has become the go-to source for home builders and remodelers looking to create stylish, creative interior spaces. Nonn's award-winning "Insider's List" shares expert tips and home decor tips, giving Wisconsinites an easy place to find inspiration and motivation to create the home of their dreams. In addition to their "Insider's List", Nonn's schedules private consultations and offers a large, immersive showroom.
About the Best of Madison Awards
The annual Best of Madison awards are hosted by Madison Magazine and voted on by readers and the Madison community. The awards highlight the "best of the best" in the area each year in categories such as Dining and Drink, Arts and Entertainment, Home and Lifestyle and many more. For more information on the Best of Madison contest, click here.