NONN'S HONORED BY LOCAL COMMUNITY IN TOP CHOICE AWARDS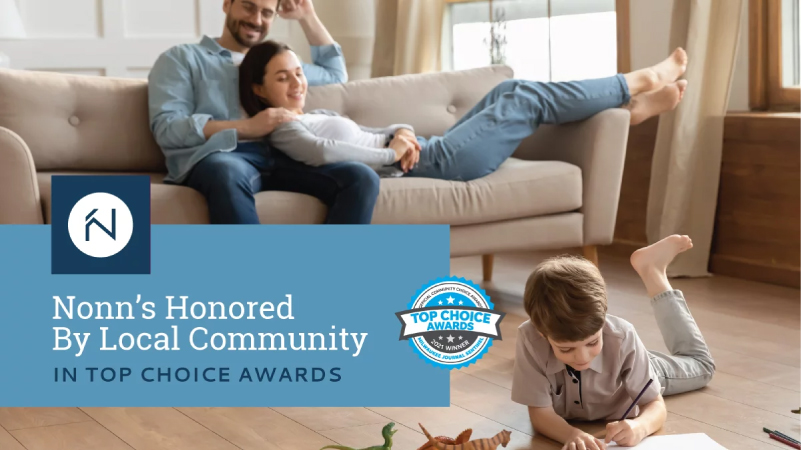 NONN'S HONORED BY LOCAL COMMUNITY IN TOP CHOICE AWARDS
June 27, 2021 – Madison, Wisc., Nonn's has been recognized in three categories by Milwaukee's Top Choice Awards. This annual contest is held by the Milwaukee Journal Sentinel and finalists and winners are chosen by readers and the Milwaukee community. Nonn's won a Top Choice Award in Flooring & Carpet and was a finalist in both Bathroom Remodeling and Home Remodeling.
"We are thrilled Nonn's was recognized by the Milwaukee community for its outstanding products and service. Knowing we are a trusted source for remodels and new builds is an honor and privilege," said Nonn's President and CEO, Adam Nonn. "We look forward to continuing to build on the relationships and partnerships we've developed in the Milwaukee area.
"This year marks the 6th annual Top Choice Awards, and the first year Nonn's has participated. The Top Choice Awards is a locally driven contest held by the Milwaukee Journal Sentinel and honors the public's favorite restaurants, shops, services and more. Each category features the top five businesses as voted on by readers and the local community.
Nonn's has consistently been recognized as a top pick in the communities it serves. Other recent awards include two Gold "Best of Madison" honors and four People's Choice awards.