Nonn's Named Presenting Sponsor of 71st Annual Parade of Homes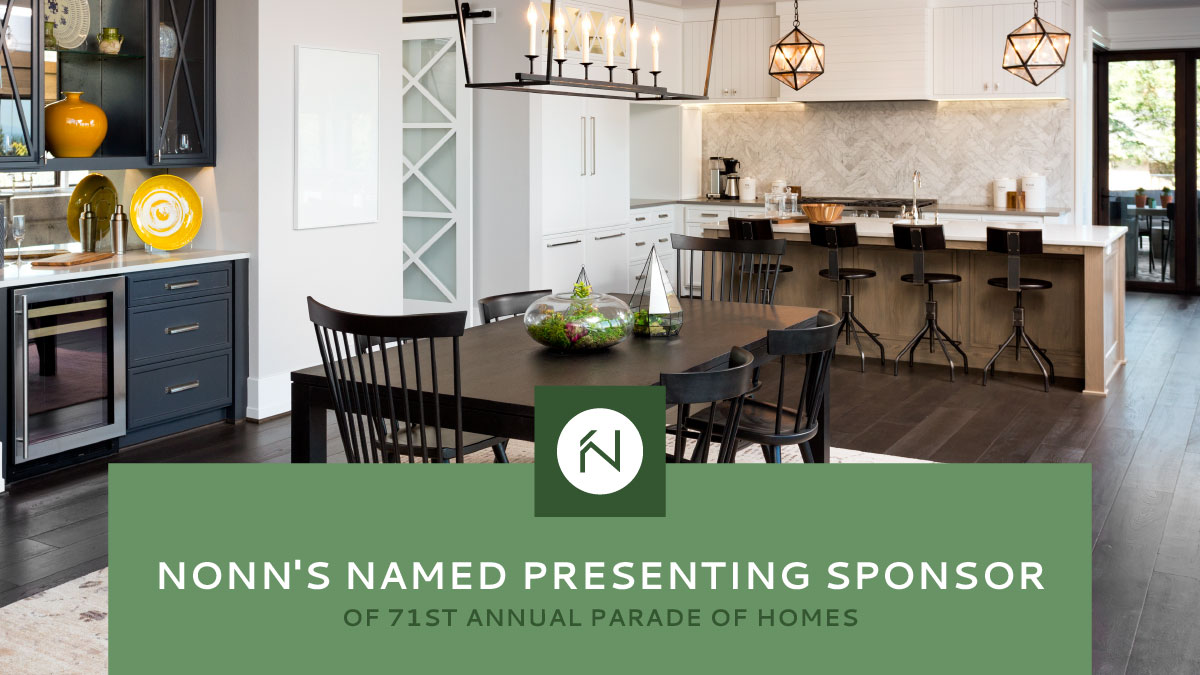 Nonn's Named Presenting Sponsor of 71st Annual Parade of Homes
June 10, 2021 – Madison, Wisc., The Madison Area Builders Association is thrilled to announce that Nonn's has renewed their presenting sponsorship of the Parade of Homes. This is the seventh year in a row that the Middleton-based kitchen, bath and flooring retailer has been the presenting sponsor of MABA's premier event, but it's the first year the event will feature both clustered-site and scattered-site Parade homes.
Like previous years, the clustered-site homes will be located next to each other in five of Dane County's most sought-after neighborhoods. The new, scattered-site homes will be located in areas hand-picked by the builder of the home. Regardless of location, many of the homes on parade feature a variety of Nonn's products, including stunning cabinetry for kitchen and bath, natural granite and quartz countertops, stylish flooring from tile to carpet to wood, and modern appliances that complement the homes' styles perfectly.
"We're truly honored to present this year's Parade of Homes," said Adam Nonn, CEO/President of Nonn's. "Not only is it the perfect occasion to bring the Madison community safely together again, it's a great way to support and celebrate all of the hard work these home builders have put in over the past year."
The Madison Area Builders Association is proud to call Nonn's a partner, not just because of their long-running sponsorship of the Parade of Homes, but because they've been an active and valued member of the Madison building community for more than 35 years. Which is a sentiment that was echoed by builders and homeowners alike in last year's results of the "Star of Madison" Awards, during which readers of the Wisconsin State Journal honored Nonn's with four "Star of Madison" awards for the 11th year in a row.
So, while you're out and about exploring the homes on parade, we invite you to stop by one of Nonn's four showrooms located in the Madison and Milwaukee areas and explore the products and styles that help bring the MABA Parade of Homes to life. For tickets, visit: madisonparadeofhomes.com/tickets