Nonn's Voted Star Of Madison For Eleventh Year In A Row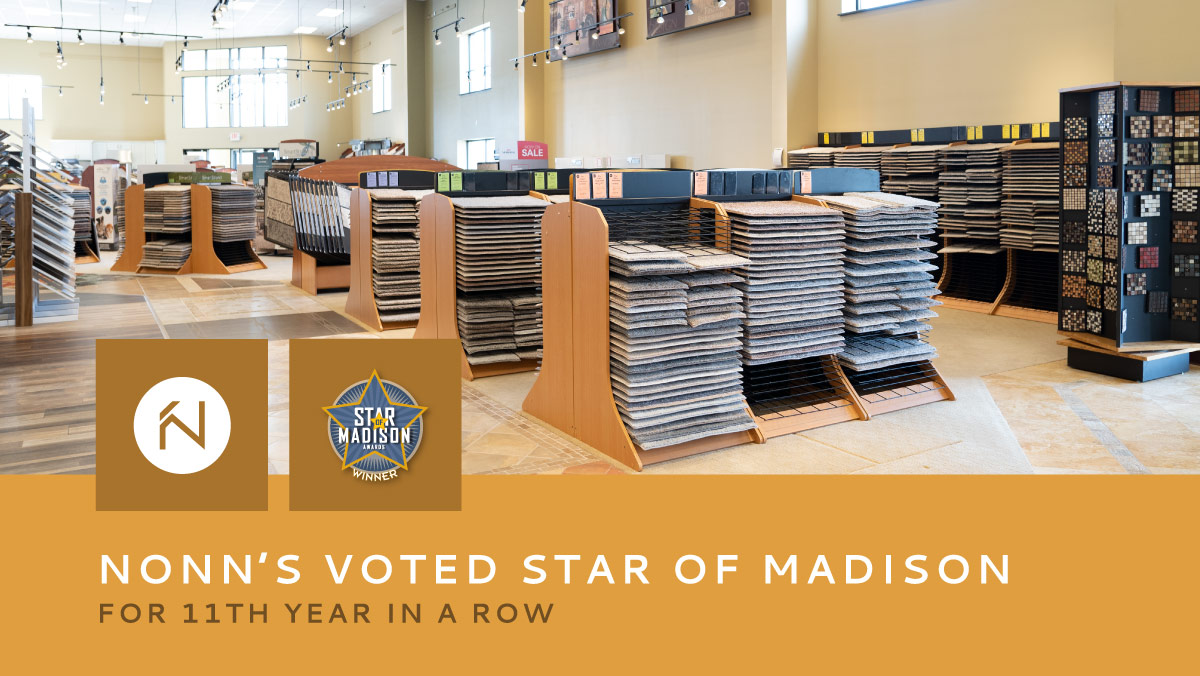 NONN'S VOTED STAR OF MADISON FOR ELEVENTH YEAR IN A ROW
August 2020, Madison, WI: Today the Wisconsin State Journal announced that Nonn's has been voted a "Star of Madison" for the 11th year in a row. Not only that, the Wisconsin-based kitchen, bath, and flooring retailer won Gold Star of Madison Awards in all four categories for which they were eligible: Best Home Improvement Retailer, Best Marble/Granite Retailer, Best Flooring Retailer and Best Appliance Retailer.
"It's always an honor to be voted a Star of Madison, but to win them eleven years in a row is truly special," said Nonn's President & CEO, Adam Nonn. "The past year has been different, for sure, but our commitment to our customers remains the same. And the fact that so many people in the community went out of their way to show their appreciation by voting only inspires us to continue providing better and better customer experiences, year-in and year-out."
Nonn's has been recognized by the Madison community for eleven consecutive years, but this is the fourth time they've received the Gold Star of Madison Award in all four categories. Which is fitting, as the retailer recently opened their fourth design showroom just east of Madison, in Menomonee Falls. Much like their Middleton, Madison, and Waukesha locations, the Menomonee Falls showroom boasts the latest kitchen, bath and flooring products—and, of course, professional interior designers that offer the kind of award-winning service that Nonn's is known for.
ABOUT THE STAR OF MADISON AWARDS
The Star of Madison Awards recognize Madison's most valued people, places, and businesses each year. The winners are determined by the number of votes cast by citizens of Dane county, Wisconsin State Journal readers, madison.com viewers and beyond.