Nonn's Honors American Heroes Alongside Operation Finally Home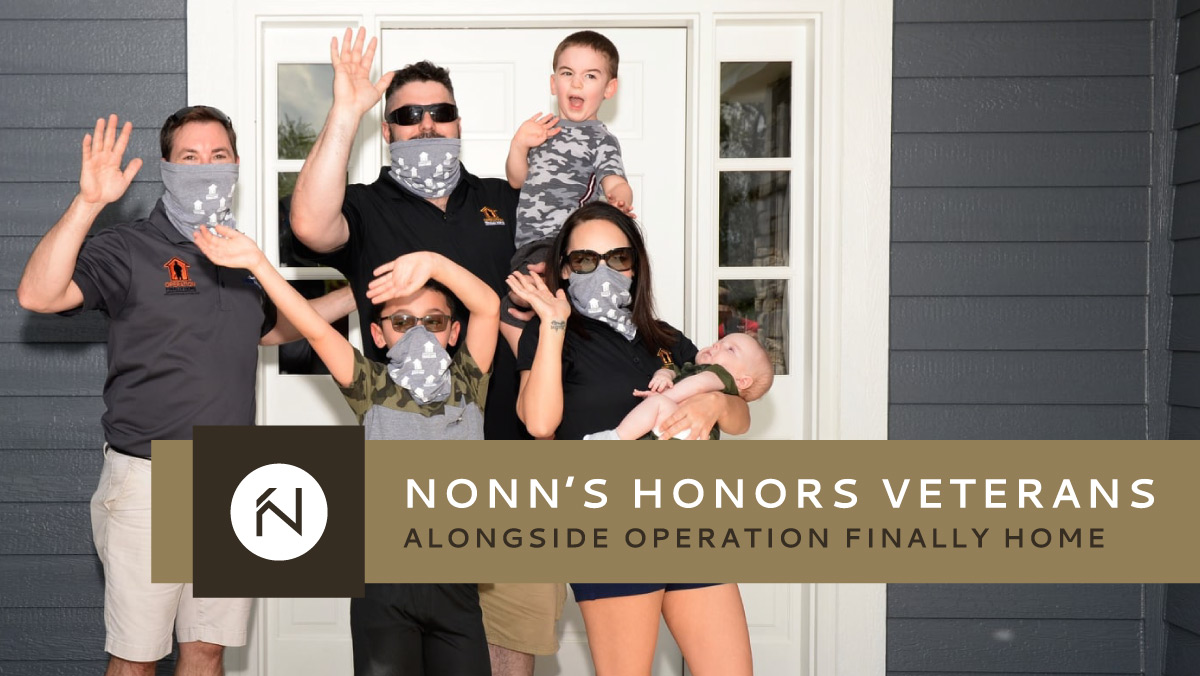 NONN'S HONORS AMERICAN HEROES ALONGSIDE OPERATION FINALLY HOME
July, 2020—Menomonee Falls, WI: For the sixth straight year, Nonn's has renewed its commitment to Operation Finally Home: a local program dedicated to providing homes to service members who have become wounded, ill, or injured as a result of their service. The Wisconsin-based kitchen, bath, and flooring retailer donated all of the countertops and flooring necessary for the most recent home built in Menomonee Falls, WI. And, on July 11th, they had the privilege of joining Operation Finally Home & Belman Homes as they presented the keys to the recipients: U.S. Army Sergeant Daniel Cappo, his wife Jamie, and their three children.
"We're incredibly proud to play a part in such a worthy program," said Nonn's CEO and President Adam Nonn. "Not only are the recipients valued members of our communities—many of which Nonn's calls home—they're the modern day heroes of our country. Heroes who deserve to be properly thanked, supported, and honored."
For a family like Daniel and Jamie's, Operation Finally Home is nothing short of a miracle. Daniel enlisted in the Army as a vehicle mechanic in 2004 and honorably served for nearly nine years. After sustaining permanent injuries from multiple combat-related events, Daniel medically retired in 2012. For his service, he received an Army Commendation Medal with Valor Device, Afghanistan Campaign Medal with Campaign Star, an Iraq Campaign Medal with two Campaign Stars, and a brand-new home in Menomonee Falls, Wisconsin.
And they'll have some familiar neighbors once they get there; in addition to having locations in Madison, Middleton, and Waukesha, Nonn's themselves recently moved into Menomonee Falls after opening a new showroom on the Northside. And therein lies the beauty of Operation Finally Home—it brings entire communities together to honor the heroes who deserve it most. Heroes just like Daniel. To learn more about his story, visit operationfinallyhome.org.