Nonn's Presents Madison's Fall Parade of Homes for Second Year in a Row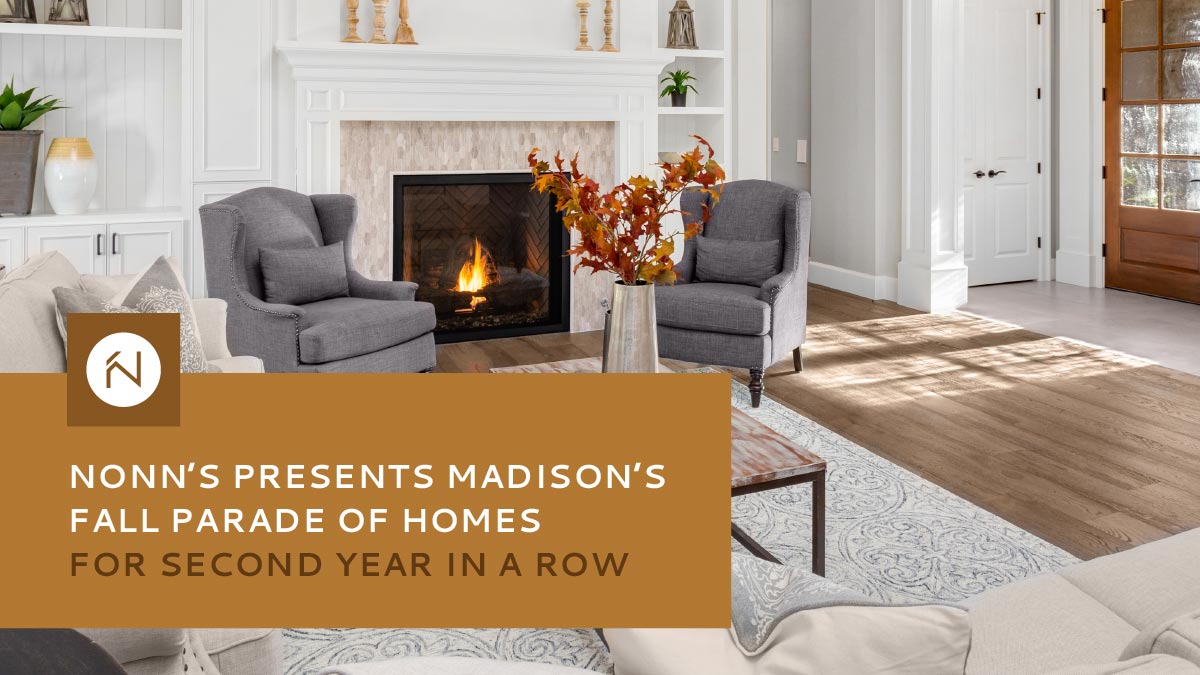 Nonn's Presents Madison's Fall Parade of Homes for Second Year in a Row
October 7, 2021 – Madison, Wisc., Nonn's today announced that it will be the exclusive sponsor of Madison's Fall Parade of Homes, now for the second year in a row. The parade will feature more than 20 homes across Dane County featuring a variety of builders, home styles, and price points.
"The Parade of Homes is one of our favorite events of the year. It's a chance for people to see the newest trends in home building and remodeling, and an opportunity to see various styles and price points," said Adam Nonn, President and CEO of Nonn's. "With homes scattered across the county, attendees are able to create their own list of must-see homes in the neighborhoods of their choice."
The Fall Parade of Homes will take place October 15-17 and 22-24, 2021. It will feature houses in individual neighborhoods around Dane County, including new construction and remodeled homes. Each home will showcase unique features and various styles, including farmhouse, craftsman, suburban and rural.
Being the exclusive sponsor of the Fall Parade of Homes is a natural fit for Nonn's, as they've been a fixture of Madison's home renovation scene for over three decades. Many of the homes participating in this year's parade feature Nonn's products, including: cabinetry for kitchen and bath; granite and quartz countertops crafted at Nonn's own fabrication facility; flooring from tile to carpet to wood; and modern appliances that bring each space to life.
For more information about Madison's Fall Parade of Homes or to purchase tickets to this year's event, visit: https://www.madisonfallparadeofhomes.com/
(Article posted with permission of original author)