Nonn's Sponsors 2022 MBA Home Building & Remodeling Show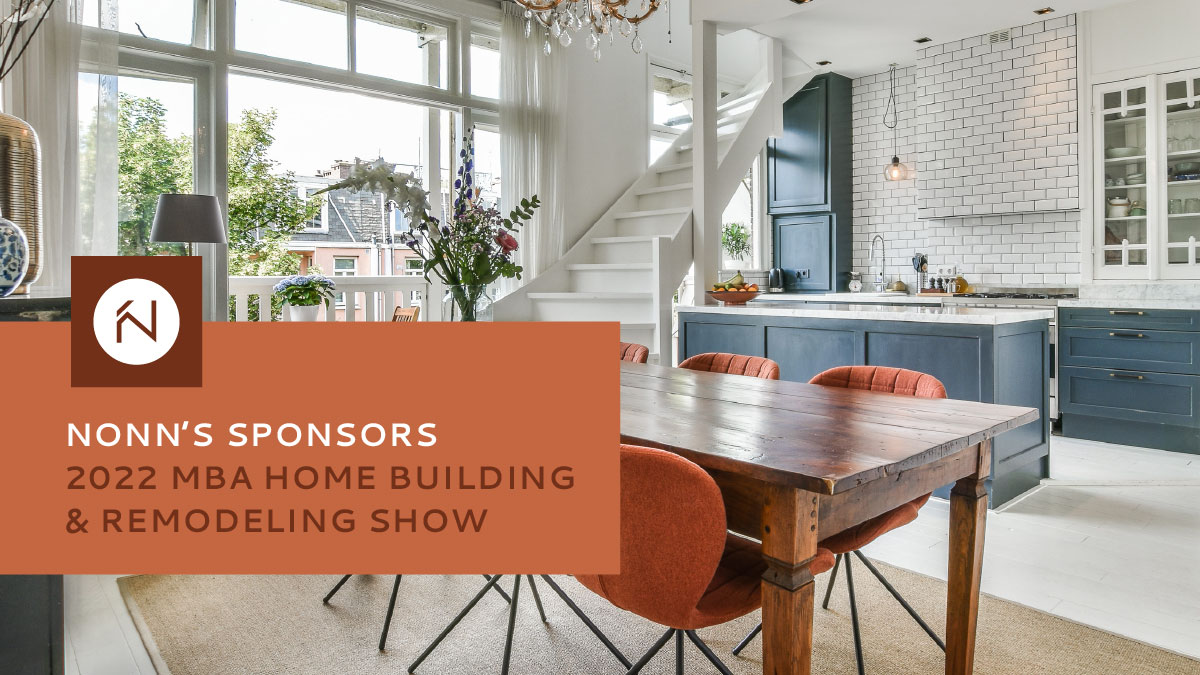 Nonn's Sponsors 2022 MBA Home Building & Remodeling Show
January 6, 2022 – Madison, Wisc., Nonn's announced today they will sponsor the 2022 MBA Home Building & Remodeling Show for the third consecutive year. The show is the premier event for those looking to remodel or update their dream home and showcases the latest product innovations, smart home technologies, and design trends in the home building and remodeling industries.
"Our customers love getting ideas and inspiration from the MBA show. It's an opportunity to get up close with products and trends and meet with experts in the industry," said Adam Nonn, President and CEO of Nonn's. "And just like we do in our showrooms, our team will be sharing ideas, answering questions and helping attendees visualize their dream homes."
In addition to being the presenting sponsor, Nonn's will also share inspiration of their own at the show. Their on-staff style experts will be on site to answer home-interior questions, provide personalized design tips, and share the latest kitchen, bath, and flooring trends. Their booth is inspired by their own design showrooms and offers customers an interactive, up-close look at the newest trends in home remodeling and interior design.
The MBA Home Building & Remodeling Show will take place in spring 2022 (dates to be announced later this year) at the Wisconsin State Fair Park Exposition Center. For more information about the show and the Metropolitan Builders Association, visit: https://www.mbaonline.org/
(Article posted with permission of original author)