Nonn's President & CEO, Adam Nonn, Awarded 40 Under 40 by In Business Magazine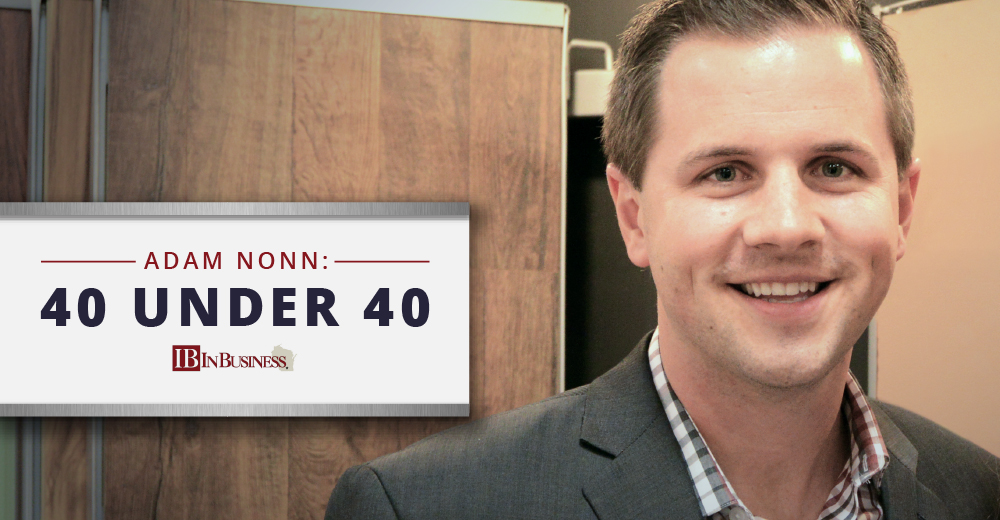 Madison, Wisc., March 2, 2017 — Adam Nonn, President and CEO of Nonn's, has been named one of Madison's 40 under 40 award recipients by In Business.
Every year, In Business selects 40 outstanding, young business professionals to be honored for both their business acumen and community involvement. The editorial board at In Business carefully selects noteworthy nominees that demonstrate success in their industry, play an active role in advancing that industry and enhance the Greater Madison community. Nonn's is thrilled to have their own CEO, Adam Nonn, receive this prestigious award.
Adam has continuously committed to invest in both his business and local community. Every year, Nonn's donates to numerous charitable organizations, throughout the state of Wisconsin. Last year the company supported organizations like The Sunshine Place and Middleton Outreach Ministry, which give food, clothing and funds to Wisconsin families in need. Adam has also encouraged staff to get involved throughout the community by establishing a company-wide program, "Nonn's Cares," that recognizes employees who volunteer for both local and national charities.
The 40 under 40 award comes shortly after Nonn's received several Star of Madison awards for the 6th year in a row, which included awards for Home Improvement, Granite Retailer, Flooring Retailer and Appliance Retailer. Nonn's looks to continue the trend of success that Adam has set, by committing both time and money to company and community alike.
"It's been a great couple of years for us," stated Adam. "From the Star of Madison Awards to this, it's just an honor to be able to continue to improve the business and give back at the same time. Not everyone is fortunate enough to do that."