Nonn's Shines in Wisconsin as 14-Year People's Choice Winner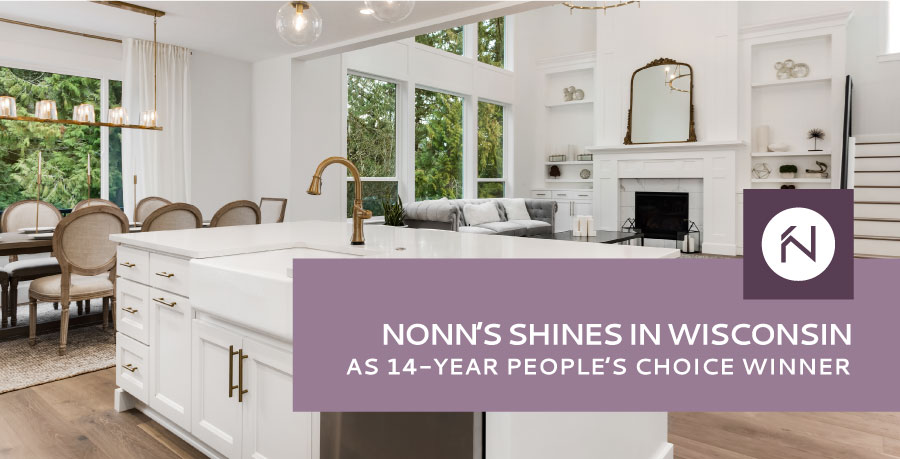 Nonn's Shines in Wisconsin as 14-Year People's Choice Winner
September 5, 2023 — Madison, Wisc., Kitchen, bath, and flooring company, Nonn's, has won several categories of Madison's People's Choice over the years, and 2023 marks fourteen years of their continuous victory. The Wisconsin-based business has solidified its reputation as the go-to destination for top-notch home improvement, interior design, and flooring solutions, alongside its unparalleled service. Renowned for their extensive selection of flooring, cabinetry, and appliances, Nonn's remains a true industry leader.
"Madison, thank you immensely. Winning is an honor, and we genuinely value all the support you have given us," said Nonn's president, Kelly Lehr, of the win. "Thanks to you, we have the joy of celebrating once more!"
For years, People's Choice has been a cherished community voting event in the metropolitan area of Madison. Each summer, the residents of Wisconsin's capital eagerly participate in selecting the finest companies in the area. Notably, Nonn's has earned a reputation for its consistent triumphs in multiple categories, including best flooring, best granite, best home improvement, best interior design, and many others.
Nonn's is a kitchen, bath, and flooring company with locations in both the Madison and Milwaukee markets who have been serving the people of Wisconsin for over 30 years.