Nonn's Again Presents the Milwaukee Parade of Homes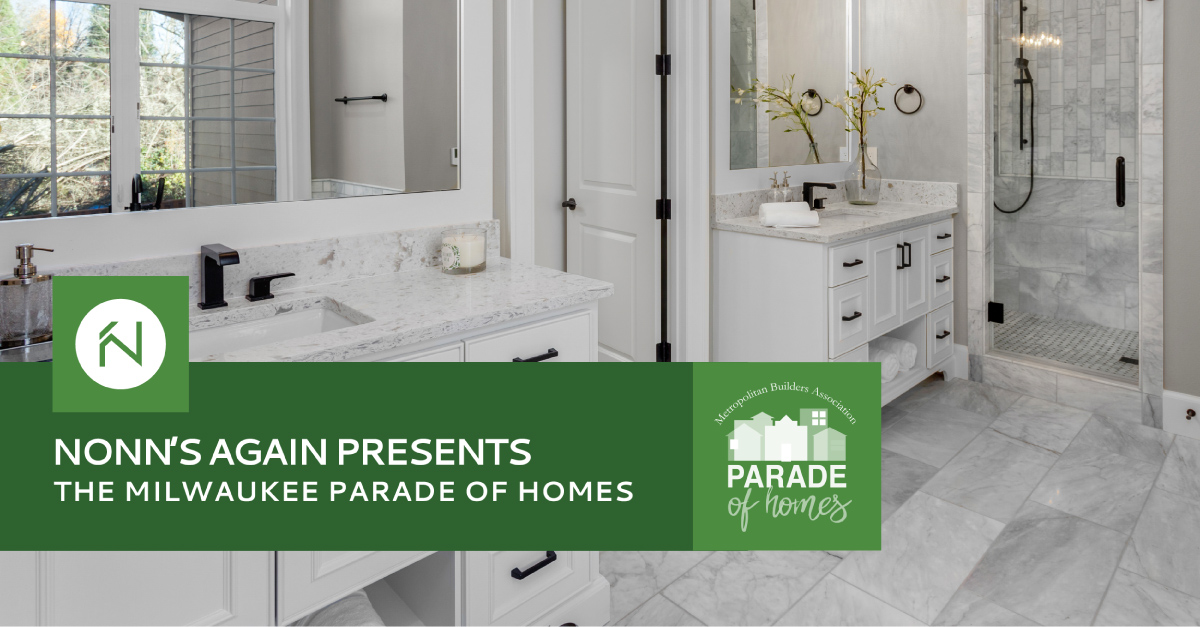 Nonn's Again Presents the Milwaukee Parade of Homes
August 3, 2023 — Milwaukee, Wisc.,The 77th Parade of Homes in Milwaukee is set to be an exciting showcase of architectural wonders, thanks to Nonn's, the proud presenting sponsor of the event for nearly a decade. Scheduled to run from August 12 to September 4, the event will highlight 12 magnificent homes nestled within two of Milwaukee's most coveted developments: Wrenwood North in Germantown and Redford Hills in the Village of Sussex.
"We're honored to be the presenting sponsor of this inspirational event again this year," said Kelly Lehr, President of Nonn's. "Every year we see beautiful kitchens and elegant living spaces; every room in these stunning homes leaves a distinct and uplifting impression on those who tour them."
Situated on either side of Menomonee Falls, both Wrenwood North and Redford Hills are perfectly complemented by one of Nonn's glamorous showrooms. Residents of these developments have access to a plethora of family-friendly activities, including parks, historical museums, and zoos, making them ideal places to call home.
In addition to the presenting sponsorship, Nonn's influence is evident within the Parade itself. Many of the stunning homes on display feature a range of Nonn's top-tier products, from beautifully crafted cabinetry for kitchens and baths, to granite and quartz countertops produced at Nonn's own fabrication facility. The flooring and appliances showcased in these homes further demonstrate Nonn's dedication to providing exceptional quality and style. While exploring the parade and dreaming of what's possible for your own home, we invite you to stop by one of Nonn's Showrooms in Menomonee Falls or New Berlin for even more inspiration to implement into your home.
For tickets, visit: mbabuilds.org/consumer-poh