Nonn's Sponsors the 2023 MBA Spring Tour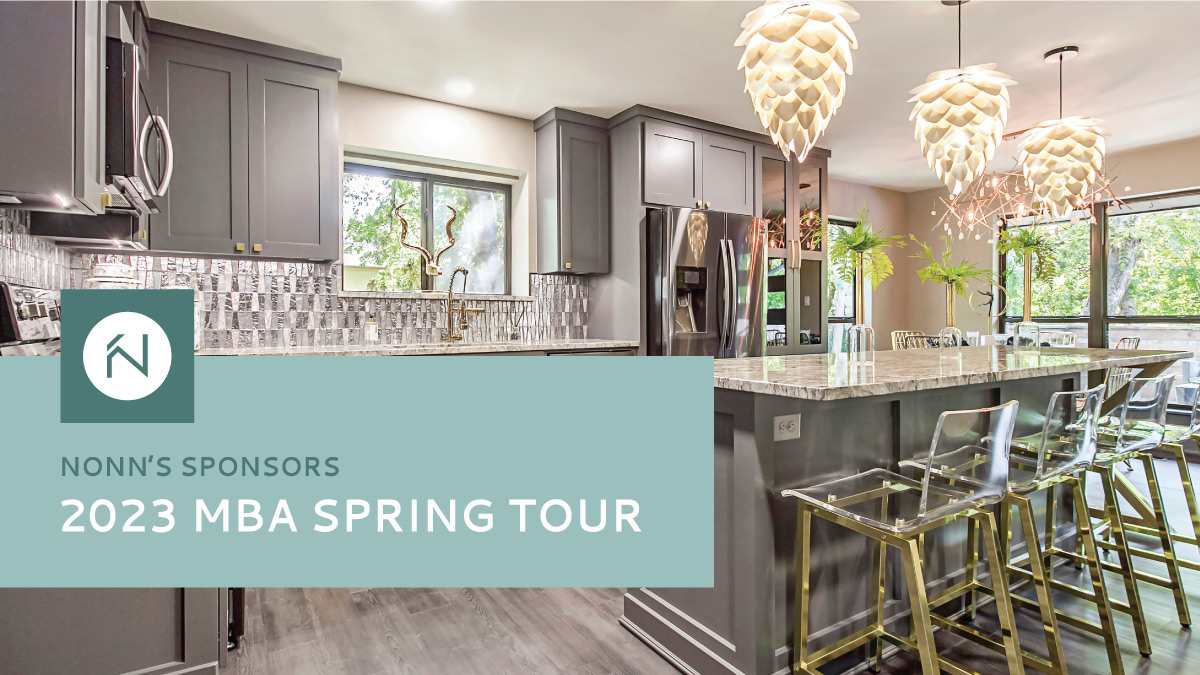 Nonn's Sponsors the 2023 MBA Spring Tour
March 4, 2023 — Madison, Wisc., Nonn's announced today that they will once again be the presenting sponsor for the 2023 Spring Tour following many consecutive years of involvement. The tour is a can't-miss opportunity for those inspired to update, remodel, or build their dream homes. For years, Nonn's and the Metropolitan Builders Association (MBA) have collaborated to showcase some of the trendiest and most stunning homes in the Southeastern Wisconsin area.
"We love the Spring Tour," said Kelly Lehr, President of Nonn's. "It's a great way to honor and celebrate Milwaukee's home builders, show off examples of today's unique styles, and help folks get inspiration for their own spaces. We're proud to be part of such a creative event."
As an active member of the Southern Wisconsin building community, Nonn's has established themselves as a trusted partner in the home building and remodel process. With a wide selection of products and award-winning services, it is easy to see why Nonn's is a top choice for builders, remodelers, and homeowners alike.
The tour features homes, condos, subdivisions, and available lots, and will start March 4th-19th. For more information about the show, or the Metropolitan Builders Association, visit: https://www.mbaonline.org/spring-tour.html