Nonn's Named Exclusive Sponsor for 2023 Spring Parade of Homes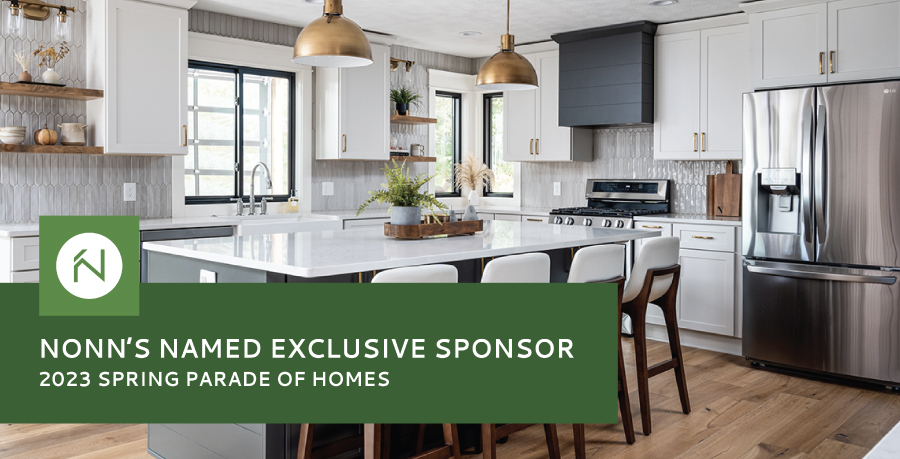 March 4, 2023 — Madison, Wisc.,  Wisconsin-based kitchen, bath, and flooring retailer Nonn's has renewed their presenting sponsorship of the Madison Area Builders Association's Parade of Homes for the 9th straight year. The Spring Parade runs from June 16th-25th and showcases some of our area's most unique and trendsetting homes from 22 local building experts. 
 This year's Parade-site homes are located next to each other in Arboretum Village in Waunakee and Windsor Gardens in Windsor. The scattered-site homes are individually located in distinct neighborhoods across the capitol region.  
 Many Parade homes feature Nonn's products including flooring, counters, and appliances. 
 "We're proud to be a part of the Parade of Homes," said Adam Nonn, CEO and President of Nonn's.  "There's no better way to see all that our amazing homebuilder community has to offer! Whether you're a builder, remodeler or homeowner looking for inspiration, there's something for everyone here." 
 The 2022 Winner of both "Best of Madison" and "People's Choice," Nonn's is a trusted partner for both builders, remodelers, and homeowners. While you're out and about touring the homes on parade, we invite you to stop by one of Nonn's award-winning showrooms located in Madison or Middleton and explore all the products and styles that help bring this event to life. 
Click here for more info on the 2023 Spring Parade of Homes!