Nonn's Supports Toys for Tots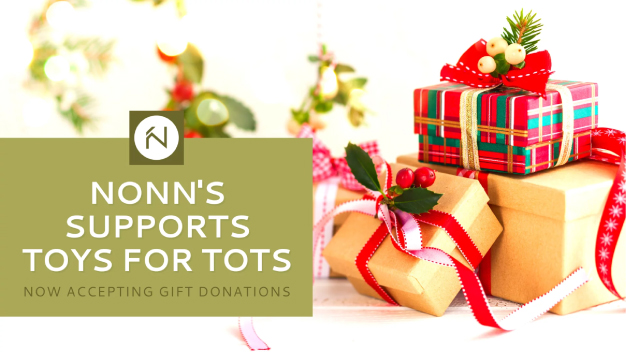 Nonn's Supports Toys for Tots
November 23, 2022 – Middleton, WI: Nonn's announced today that all their showrooms are now accepting gift-donations on behalf of the Milwaukee chapter of the Toys for Tots program. After the success of last year's drive, Nonn's is thrilled to continue to give back to the community in this way.
Toys for Tots was able to donate 124,554 toys to more than 64,000 kids for the holidays. This year Nonn's hopes to help them bring even more cheer to families in Wisconsin. If you or someone you know is interested in bringing the holidays to life for kids in Milwaukee or Waukesha County, please drop off any new and un-opened toys at the New Berlin Nonn's showroom. The toys will be given to children ranging from one month to 12 years old, so all types of new & unopened toys are welcome.
For gift ideas, browse the gift list that the Milwaukee chapter put together by clicking here.
About Toys for Tots
Toys for Tots, a 75-year national charitable program run by the U.S. Marine Corps Reserve, provides happiness and hope to less fortunate children during each Christmas holiday season. The toys, books, and other gifts collected and distributed by our Marines and volunteers during the Christmas season offer these children recognition, confidence, and a positive memory for a lifetime. For more information, please visit toysfortots.org.