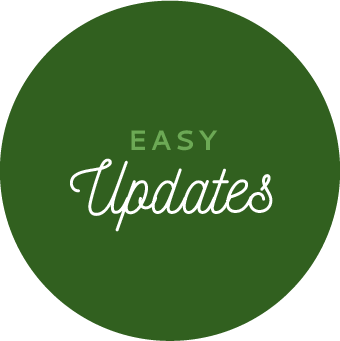 Increase Your Curb Appeal With An Adorable Flower Box
There's nothing like pulling up to your home and loving what you see—which is exactly why we love flower boxes so much!
Whether you attach it to your fence or your front door, flower boxes are an easy way to turn a tired exterior into one blossoming with curb appeal. To really bring yours to life, paint the box a bold color that contrasts your home or fence, fill it with some fashionable perennials, and be ready to field compliments from all your neighbors.
Flower Box Pro Tips
Attach It To Fence Or Front Door
Paint It In A Contrasting Color
Fill It With Pretty Perennials
Prepare For Compliments
Inspire Your Inbox
Get trendy tips + exclusive discounts that'll bring your home to life.