Nonn's Named Exclusive Sponsor of 2022 Parade of Homes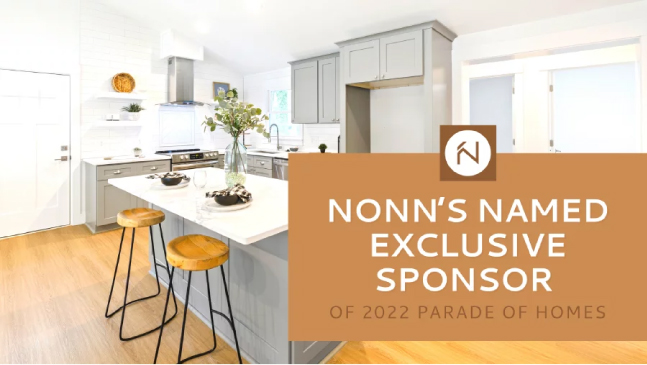 Nonn's Named Exclusive Sponsor of 2022 Parade of Homes
June 17, 2022 –Madison, Wisc., Middleton-based kitchen, bath, and flooring retailer, Nonn's, has once again renewed their presenting sponsorship of the Madison Area Builders Association's Parade of Homes. For nine-straight years, these two valued members of the Madison building community have teamed up to highlight some of the most innovative and stunning homes in the Dane County area, and this year is no exception.
This year's Parade of Homes will run from June 17-26, and feature both clustered and scattered-site homes in Arboretum Village in Waunakee, Savannah Brooks in DeForest, Windsor Gardens in Windsor, and other distinct neighborhoods across the capital region. While the location and style of homes will vary, many feature a wide selection of Nonn's products including flooring, counters, appliances, and more.
"We love the Parade of Homes," said Adam Nonn, CEO/President of Nonn's. "It's a great way to honor and celebrate Madison home builders, show off our customer's unique styles, and help folks get inspiration for their own spaces. We're proud to be part of such an amazing event."
As an active member of the Madison building community for nearly 40 years, Nonn's has established themselves as a trusted partner in the home building and remodel process. With a wide selection of products and award-winning services, it is easy to see why Nonn's is a top choice for builders and homeowners alike.
Once you've gotten inspired by the Parade of Homes, be sure to check out one of Nonn's showrooms to help bring your inspiration to life. To get your tickets to this year'sMABAParade of Homes, visit: madisonparadeofhomes.com/tickets